IO - How to win at the game of life
The map to finding and fulfilling our inner prophecy to give meaning to our existence.
Comin soon. Book Release countdown:
"

Life

is the

biggest match

we will ever

play

, and only

we can win or lose

depending on the

quality of our game

."
This illustrated essay that I got so excited about writing is a collection of

thoughts and experiences

assembled into a useful formula for those who, armed with curiosity, wish to

discover new perspectives for their personal growth.



A formula that is

simple and practical

but at the same time guides us towards

deep introspection

.

Every one of us can live the

detailed experience

of the following pages provided with a

subjective interpretation and decoding

of the concepts expressed herein.

My main intention is not to

give solutions or reveal hidden truths

, but rather to stimulate the reader to

open inner doors

, generate the desire to walk through them, attracted by the light they emit. A light radiating from places to explore, perhaps daunting at times, but also certainly

useful to bring forth a strong desire for discovery, creativity and personal fulfilment

.

These pages are a guide, one of the

potential pathways

to the revelation of

our hidden treasure, inner prophecy, of the sense of our existence

.

They are a stimulus for a

journey through awareness

. A spur to abandon preformed mental cages, prejudices, everyday distractions; to trigger an

internal spark

, a desire for positive growth and the contribution, through our own existence, to the

evolution and realization of the personal and collective being, the "IO"

.
Each new Dawn is a Message of Hope.
A journey through the following topics...
One life of opportunities.
The importance of preparation.
Awareness and the Higher self.
Life and the journey to the top hill.
The main rules of the Game of life.
Definition of success formula.
Game of the Ego vs Game of the Spirit.
Free will and responsibility.
Where we play the game of life.
How to define life goals.
How to define our personal vision.
Self confidence and positive energy.
Personal Growth and Development
How to develop a good life plan.
Leaders, visions and inspirations.
The route to the persuasion.
The Leader and the community.
Science and the transcendent reality.
Redefine reality: possible vs impossible.
Subjective vs Objective reality.
How to express our full potential.
We are all potential Heroes.
So the last shall be first, and the first last.
How to facilitate a better society.
Our part in the game of evolution.
Our legacy like humans in consciousness.
Can we Win the Game of life?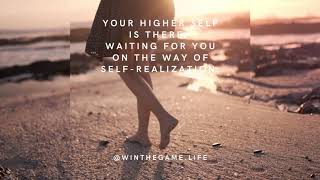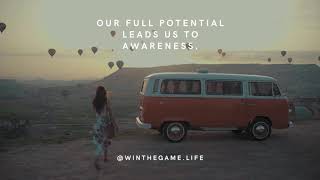 Inspired by
"A fire of desire for knowledge was ignited, ready to be represented through drawings and images with the enthusiasm of creative expression. From that point onwards, every instance of intuition became a new element of the book that, day by day, grew into a collection of original thoughts or the visual transcription of concepts considered interesting during my daily studies."
Friedrich Wilhelm Nietzsche
Marcus Aurelius
Roman emperor and Philosopher
Wayne Dyer
American self-help author and a motivational speaker
Brian Tracy
Canadian-American motivational public speaker and self-development author
Lucius Annaeus Seneca
Hispano-Roman Stoic philosopher
Ralph Waldo Emerson
American essayist, lecturer, philosopher
Confucius
Chinese philosopher and politician
Jim Rohn
American entrepreneur, author and motivational speaker
John Maxwell
American author, speaker, and pastor
Mahatma Gandhi
Indian lawyer, anti-colonial nationalist, and political ethicist
Denis Waitley
American motivational speaker, writer and consultant
Zig Ziglar
American author, salesman, and motivational speaker
Simon Sinek
British-born American author and motivational speaker
Helen Keller
American author, political activist, and lecturer
Martin Luther King Jr.
American Christian minister and activist
Eckhart Tolle
Spiritual teacher and best-selling author
Alexander the Great
King of the ancient Greek kingdom of Macedon
Mihaly Csikszentmihalyi
American-Hungarian psychologist
Nikola Tesla
Serbian-American inventor, electrical engineer, mechanical engineer, and futurist
Stephen R. Covey
American educator, author, businessman, and keynote speaker
Winston Churchill
Former Prime Minister of the United Kingdom
Leo Buscaglia
American author and motivational speaker
Napoleon Hill
American self-help author
Les Brown
American motivational speaker and author
John Wooden
American basketball player and coach
Buddha
Philosopher, mendicant, meditator, spiritual teacher, and religious leader
Oprah Winfrey
American talk show host, television producer, actress, author, and philanthropist
Robert H. Schuller
American Christian televangelist, pastor, motivational speaker, and author
Sun Tzu
Chinese general, military strategist, writer and philosopher
Tony Robbins
American author, coach, motivational speaker, and philanthropist
Mother Teresa
Albanian-Indian Roman Catholic nun and missionary
Kahlil Gibran
Lebanese-American writer, poet and visual artist, and philosopher
Napoleon Bonaparte
Statesman and military leader
Viktor E. Frankl
Austrian neurologist and psychiatrist
G.I. Gurdjieff
Mystic, philosopher, spiritual teacher, and composer of Armenian and Greek descent
Nelson Mandela
South African anti-apartheid revolutionary, political leader and philanthropist
"This book has the extraordinary virtue of being a "manual" that guides the reader, step by step, towards the discovery or rediscovery of his/her own value and innate ability to Become, in a continuum with no boundaries, other than those of one's own curiosity. An instrument to read and observe, like those children's books in which the images assist in learning how to read, and therefore how to write."
"This book is truly amazing. It can show a complete system, how we can lead our life successfully. I love the formulas in it because they can be used in the different fields of my life. I am so lucky that personally I could learn from the author and I can tell, he is a credible, extremely creative and wise person, who can help us to become better and more successful in the game of life."